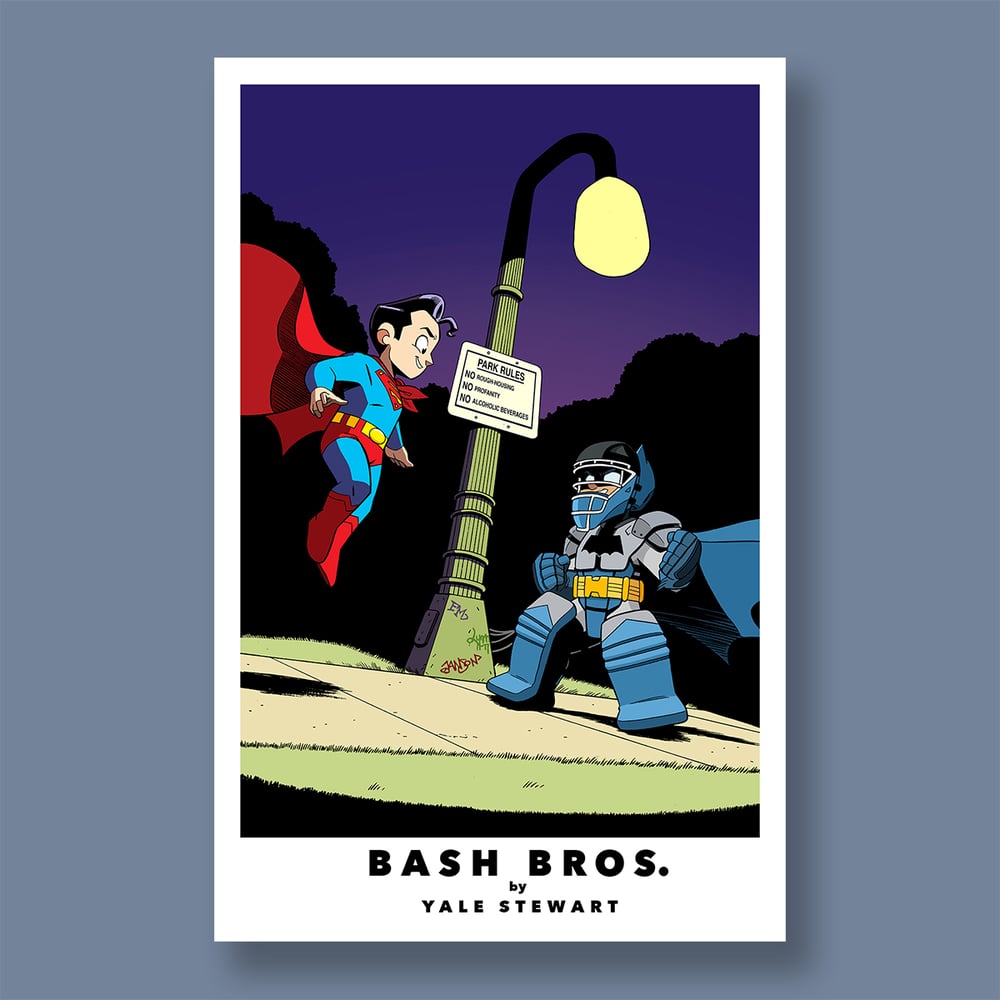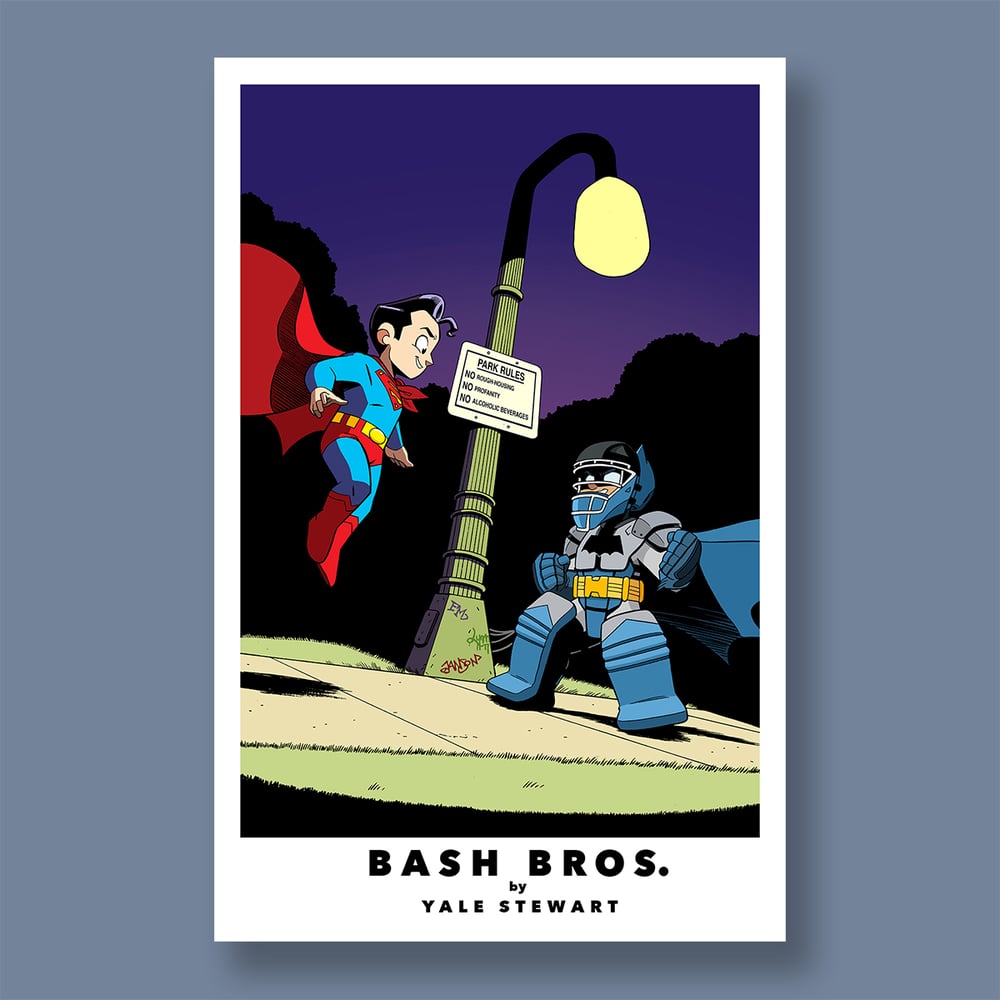 "Bash Bros.", 11" x 17" Signed Print
by JL8
$20.00
This print was designed to commemorate the 30th anniversary of the landmark comic series, "The Dark Knight Returns." Featuring Bruce and Clark, the image pays homage to the iconic battle featured in the final issue of the series.
Designed as a limited edition print for HeroesCon 2016, this mass market variant has been slightly altered from the original design to retain the limited quality of the original.
Please allow 2-4 weeks for delivery.